Return to the Stevens Family Homepage
Return to the AUH3 main page
Return to the AUH Hashing Sites page
---
Hashing Sites in Abu Dhabi
New Medical Centre Carpark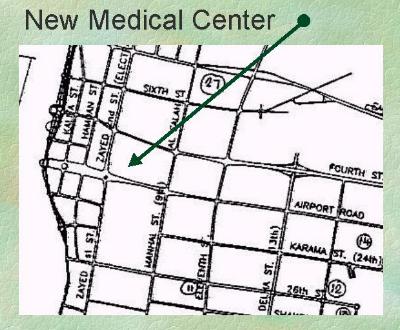 The New Medical Centre carpark is off Airport Rd. at Electra (Zayad St), behind Alphadata and Ford / Mazda showroom.
---
Visits -:
Use your browser's BACK button

to return to a previous page

For comments, suggestions, or further information on this page, contact Vance Stevens, page author and webmaster.
Last updated: November 8, 1999
---